Problem
In the United States, two major problems facing the education system are low parent involvement, and low student engagement. Low parental involvement can cause some students to fall behind when they are not at school, and low student engagement can cause boredom and lack of motivation in the classroom.
In China, parents think highly of their kids' grades and the teacher's comments. Most Chinese parents think they can do a good job guiding their children's education and do not want teachers to force them to do anything. However, they would like to get more information about what their kids are doing at school and they often try their best to make their children outstanding in their schoolwork.
Solution
Hero aims to motivate parents to be more involved and students to be more engaged by combining teacher-created extracurricular challenges with in-class motivational tools. Parents, teachers, and students use Hero in different ways. Teachers use Hero to track student progress and create extracurricular challenges for parents and students to create. Parents use Hero to stay informed about their student, and complete fun educational challenges on their mobile phones with their children. Lastly, students use the Hero Adventure Map in the classroom to complete activities and tests, and get rewards for their performance. With these rewards, they can purchase items to add to their map.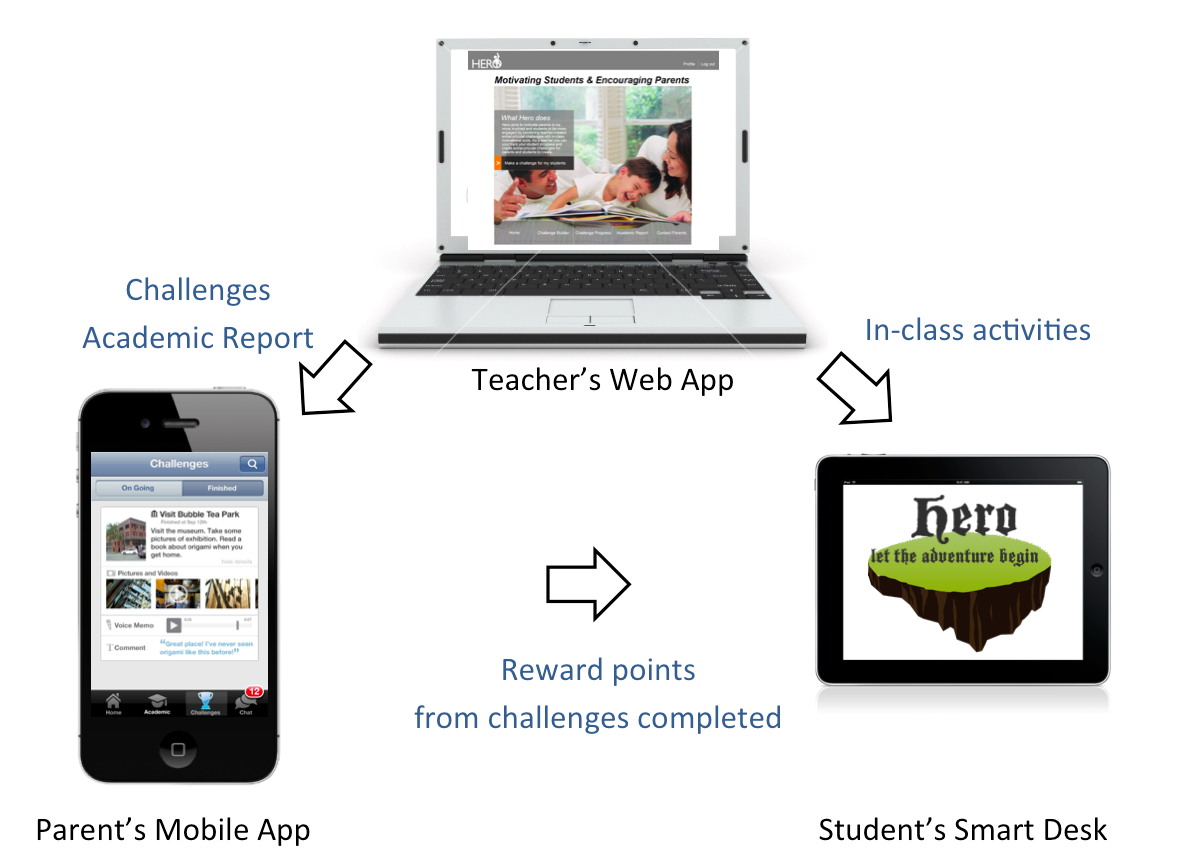 Adventure UI Design
Teacher's Website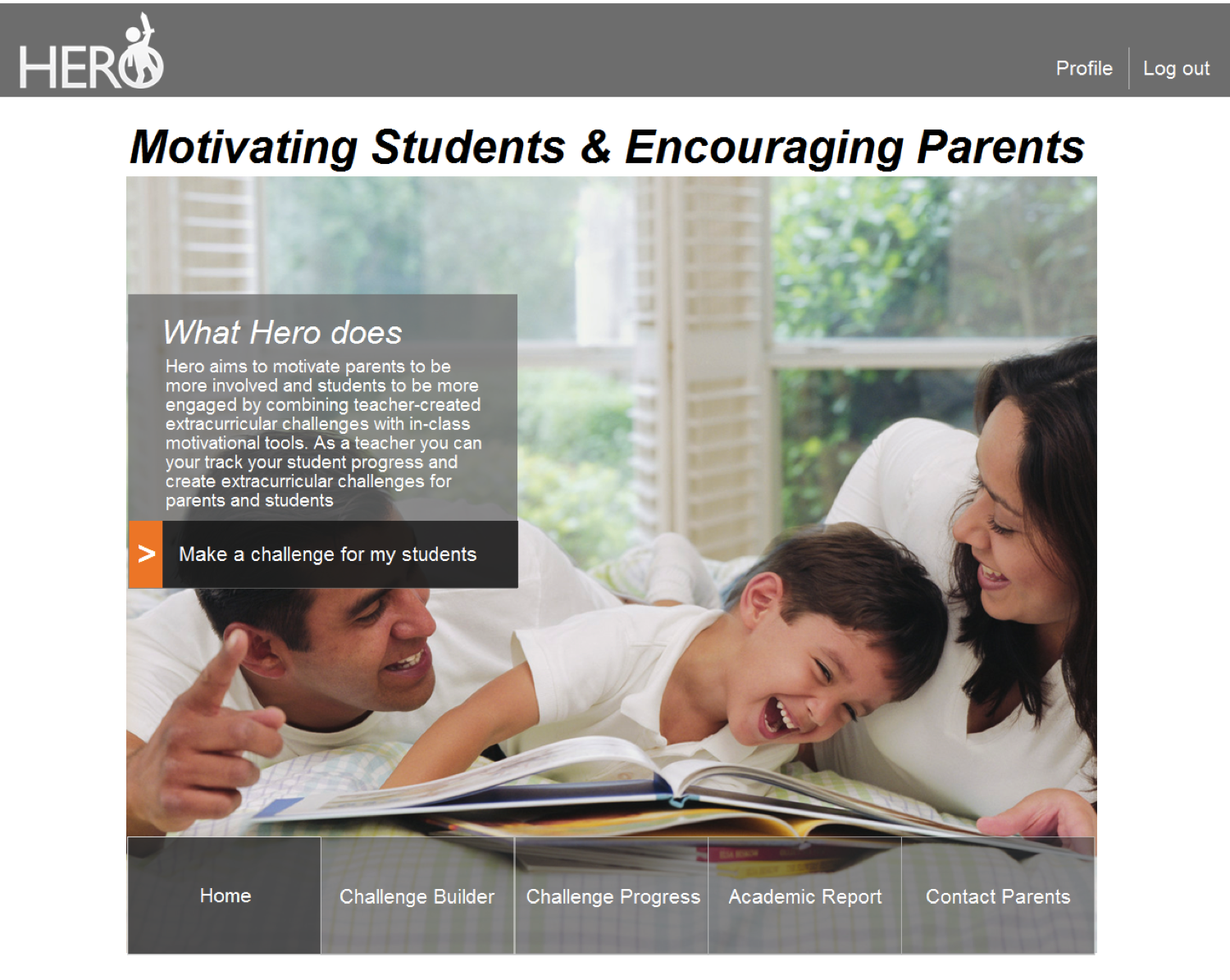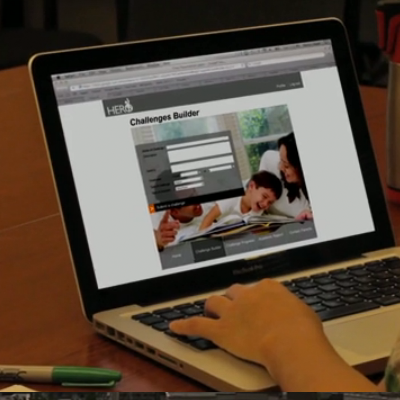 Parent's Mobile App