Web
We aim to increase recycling by creating an online, social platform.
Mission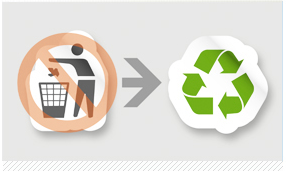 Donate local, save global!
Our mission is to increase recycling by having people repurpose materials that would otherwise be thrown away.
Rii can help:

Show
Showcase groundbreaking projects made from recycled materials.

Donate
Help others' projects by contributing things you no longer need.

Learn
Learn to transform your own stuff into cooler and/or more useful stuff.